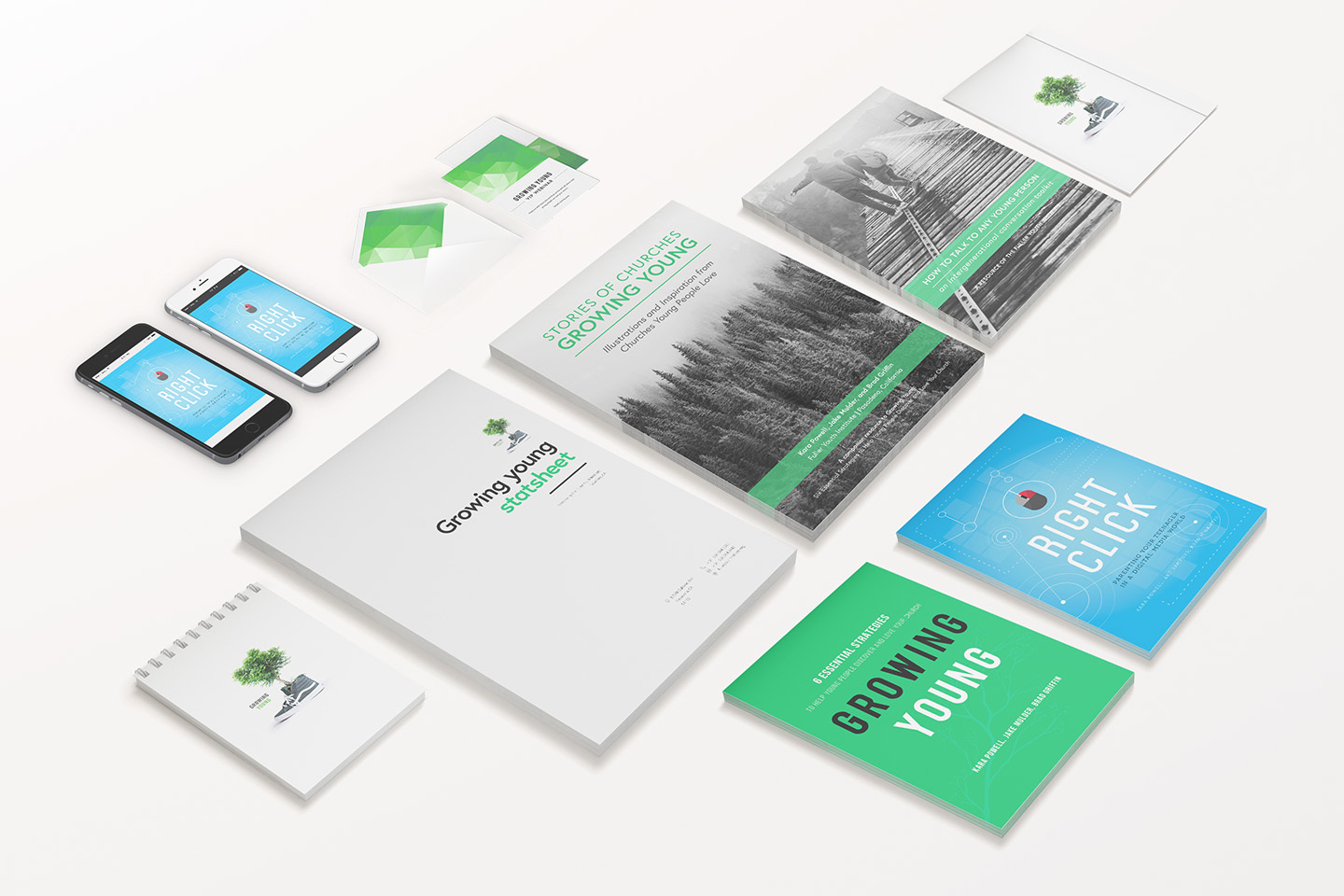 The only thing I love more than a great deal is the chance to tell others about a great deal.
That's why I'm ecstatic at the chance to tell you about our pre-order bundle for our new book, Growing Young.
Our team has worked tirelessly all summer to create this bundle of gifts for you, because that's how excited we are about Growing Young. It is so much more than a book; it's a movement, and we want you to join us.
Growing Young is the fruit of one of the most comprehensive and collaborative studies ever conducted on churches that are effectively engaging young people. The Fuller Youth Institute team has spent the last four years studying over 250 congregations that are especially effective with 15-29 year-olds.
We've done 10,000 hours of research so that in just a few hours of reading this book, you'll have the insights you need to enable your church to both grow and engage young people.
We hope you're as excited about this as we are. So while the book is officially available on September 20, we invite you to pre-order Growing Young and receive not just the book, but an additional toolkit of strategic resources.
The best part? They'll be delivered to you today!
What's in the Growing Young preorder bundle?
Here's what you'll receive in the preorder bundle when you purchase the book before it launches:
Growing Young Stories, our 28-page ebook of inspiration. An exclusive look at the churches, leaders, and young people we met through our research. Some of these conversations are unpublished anywhere else!
An exclusive webinar: "What Next? Steps to Grow Young" hosted by the authors. Hang out with Kara, Jake, and Brad online and talk about how young people can love your church.
A 12-day prayer journey delivered to you via email. Pray with us as you prepare to explore the world of Growing Young and what it means for your congregation.
How to Talk to Any Young Person: our 18-page conversation guide. Discover our basic strategies for having meaningful conversations with today's young people.
The audiobook of Growing Young. That's right! When the book launches, you will receive a free audio download so you can listen to the book wherever you go.
A digital copy of Right Click, our latest book on technology. Parenting or leading young people through a digital age can be challenging; this is our ultimate guide to help you and other parents you know.
A set of Growing Young themed desktop and smartphone wallpapers. Dress your tech with these beautiful pieces designed to capture the essence of the 6 Core Commitments.
A StatSheet featuring Growing Young research. Share the world of Growing Young research with your friends, colleagues, leadership team, and congregation.
This amazing bundle is currently available nowhere else. I can hardly believe how much we're giving away to everyone who preorders the book. And I am so excited that these bonuses can be yours in the next several minutes!
How to preorder the book and claim your bundle:
Step 1. Preorder the book here. (Already preordered? Move to step 2.)
Step 2. Submit your information, including your order number, through this form.
To find your order number, refer to your order confirmation email, or search your past orders.
Step 3. Confirm your request via the instructions we send you, and download your bonus!
This bundle will be gone before you know it, so I hope you'll take advantage of these offerings today. Thank you for joining us and supporting us on the Growing Young journey!
Love this offer? Share it with your friends on Facebook or Twitter!