The Fuller Youth Institute is a team of researchers, creatives, church leaders and dreamers who believe in helping churches unleash the passion and potential of young people everywhere.
Kara Eckmann Powell, PhD
Executive Director
Dr. Kara Powell is the Executive Director of the Fuller Youth Institute (FYI) and a faculty member at Fuller Theological Seminary. Named by Christianity Today as one of "50 Women You Should Know," Kara serves as a Youth and Family Strategist for Orange, and also speaks regularly at parenting and leadership conferences. Kara is the author or coauthor of a number of books, including Growing Young, The Sticky Faith Guide for Your Family, Sticky Faith Curriculum, Can I Ask That?, Deep Justice Journeys, Deep Justice in a Broken World, Deep Ministry in a Shallow World, and the Good Sex Youth Ministry Curriculum.
Brad Griffin, MDiv
Senior Director of Content
Brad M. Griffin is the Senior Director of Content for the Fuller Youth Institute, where he develops research-based training for youth workers and parents. A speaker, blogger, and volunteer youth pastor, Brad is the coauthor of Growing Young, several Sticky Faith ​books, Right Click: Parenting Your Teenager in a Digital Media World, and the series Can I Ask That?: 8 Hard Questions about God and Faith. Brad and his family live in Southern California.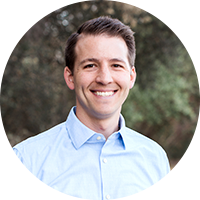 Jake Mulder, MDiv
Senior Director of Strategy
Jake Mulder is the Senior Director of Strategy at the Fuller Youth Institute (FYI), where he oversees business administration, coordinates new research, develops resources, and helps the team think strategically. He is a graduate of Fuller Theological Seminary (master of divinity) and Western Michigan University (bachelor of business administration in finance) and is pursuing a PhD at Fuller. Passionate about helping individuals and organizations achieve their full potential, he is the coauthor of Growing Young. Jake has worked in a variety of ministry and professional roles, including as a Financial Analyst, Youth Pastor in the Reformed Church of America, Ministry Director with Youth for Christ, and missionary with Youth With A Mission (YWAM) in Europe and Asia.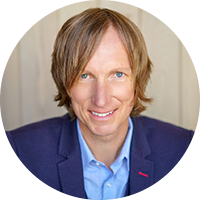 Steve Argue, PhD
Applied Research Strategist
Steven Argue, PhD [Michigan State University] is the Applied Research Strategist for the Fuller Youth Institute and Associate Professor of Youth, Family, and Culture at Fuller Theological Seminary. Steve researches, speaks, and writes on adolescent and emerging adult spirituality. He has served as a pastor on the Lead Team at Mars Hill Bible Church [Grand Rapids, MI]; coaches and trains church leaders and volunteers; and has been invested in youth ministry conversation for over 20 years.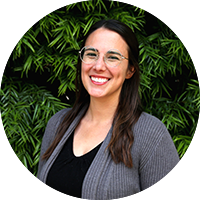 Kat Armas
Multicultural Project Assistant
As the Multicultural Project Assistant, Kat's job is to help ensure that inclusion and equity are tracked across race, gender, and socioeconomic status, particularly as it pertains to FYI's most recent project: the Living a Better Story (LABS) project. She is a Cuban-American from Miami, FL, and holds a BA in Psychology from Florida International University. Kat is currently pursuing a dual MDiv and MAT at Fuller Theological Seminary and also works as a freelance writer and host of The Protagonistas podcast. Her work centers the voices of women of color in church leadership and theology (you can check it out at www.katarmas.com). Outside of writing, podcasting and work, Kat enjoys memoirs, day trips down the California coast, vegan foods and lounging with her husband and two kittens.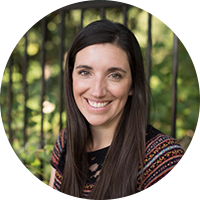 Macy Phenix Davis
Creative Director
Macy holds a Bachelors degree in Studio Art with an emphasis in Graphic Design and a minor in Business Administration from Baylor University. Macy is currently the Creative Director at the Fuller Youth Institute where she creates and manages the design of the FYI brand through its resources, online presence, and various creative needs. Macy lives and works from her home in Dallas, Texas where she currently resides with her husband Jarrett and her daughters Adelina and Anastasia.
Matthew Deprez, MA
Church Engagement Specialist
Matthew Deprez is the Church Engagement Specialist at the Fuller Youth Institute, where he equips, trains and resources churches and leaders, as well as overseeing the Fuller Youth Institute's yearlong cohorts. Holding a Master's Degree in Family Ministry, Matthew speaks across North America at colleges, conferences, and churches, has over 12 years of pastoral ministry experience as an ordained minister in the Wesleyan Church and is the author, or coauthor, of multiple books. Matthew lives in Grand Rapids, MI, with his wife, Megan, and they have two sons, Isaiah and Silas.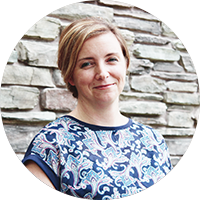 Rachel Dodd, MDiv
Communication and Content Lead
As Communication and Content Lead, Rachel gets FYI's research and resources into the hands of leaders, ministries, and families. She has a BA in Church Music and Youth Ministry from Point Loma Nazarene University, and is currently finishing her MDiv at Fuller Theological Seminary. Having served students and families in the UK and US for over 15 years, Rachel loves writing to share stories and equip those following their own calling in ministry. She and her husband, Carl, now live in the beautiful Pacific Northwest, and have two daughters who keep life full of sparkles, adventure, and lots of caffeine.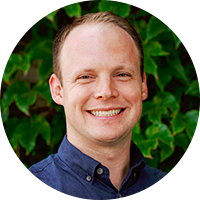 Tyler Greenway, PhD
Research Director
Tyler Greenway serves as the Research Director at FYI. He holds a Doctor of Philosophy and Master of Arts in Psychological Science from Fuller Theological Seminary and a Master of Divinity from Calvin Theological Seminary. At FYI, Tyler supports various research activities including literature review, grant writing, study design, data collection and management, statistical analysis, and presenting and publishing results. On a good day, he also brews a mean cup of coffee for the office. Tyler and his wife live in Grand Rapids, MI with their son and daughter.
Jennifer A. Guerra Aldana, MDiv
Manager of Multicultural Initiatives
Directora de Iniciativas Multiculturales
다문화 이니셔티브 감독
多元文化規劃總監
Jennifer A. Guerra Aldana, originally from Guatemala, grew up in Southern California as the daughter of church planters. Jennifer received her B.A in Social Work from Point Loma Nazarene University and served as a youth pastor and social worker in San Diego county. She serves as a pastor of La Fuente Ministries- a bilingual, intercultural ministry of Pasadena First Church of the Nazarene and graduated with her Masters of Divinity from Fuller Theological Seminary. Her passions include leadership training, intercultural youth spiritual formation and bilingual ministries.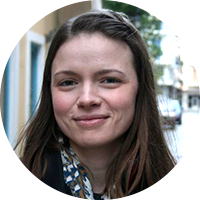 Jenica "Nica" Halula
Video Producer
Jenica "Nica" Halula began writing and performing as a teenager with the Fitz Family, a traveling, family juggling act. After studying at the University of Northwestern, St. Paul, MN, she spent the next decade with HappyFunTime Industries, performing improv, writing comedy sketches, and producing short films, award-winning educational films, and story-driven content for nonprofits. As the Video Producer, Nica creates videos and design content for FYI. She lives in Southern California with her husband and kids, and enjoys writing, creating art, exploring new places, and family movie nights.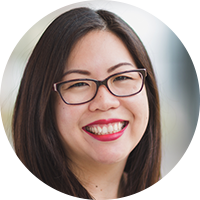 Jennifer "Jen" Hananouchi
Office Coordinator
Jennifer "Jen" Hananouchi was born in the San Francisco bay area and didn't leave until college. She received her Bachelors' of Music from UC Irvine. After college, God took her down a different path and placed her in ministry where she worked at an Orange County church for 7 years. She juggled many coordinating positions during her time there, but children's ministry coordinator was her steady role. Children's ministry is where her heart is and she has been a part of different children programs since high school. Outside of work, Jen loves hiking, baking, and Disneyland.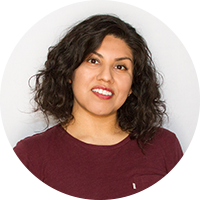 Roslyn Hernández
Administrative Assistant
Roslyn Hernández serves as administrative assistant at the Fuller Youth Institute where she provides a range of administrative support for the team and assists in coordinating events. She holds a B.A. from UC Santa Barbara with double majors in Film and Media Studies and Spanish and a minor in Art History. She is currently finishing her M.Div with a Youth, Family and Culture emphasis at Fuller Theological Seminary. Roslyn grew up in the agricultural Central Valley of California and also lived in México City as a child. She is passionate about engaging film and other popular media theologically. Her spare time is often filled by reading, writing, art, hiking, learning about culinary cultures, yoga, and tea.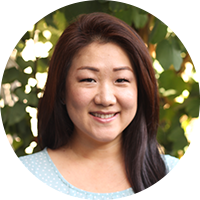 Jane Hong-Guzman de Leon, MDiv
Project Coordinator of Ministry Innovations with Young Adults (MIYA) and Living a Better Story (LABS)
Jane Hong-Guzman de Leon is the Project Coordinator for the Ministry Innovations with Young Adults (MIYA) and Living a Better Story (LABS) research projects at Fuller Youth Institute (FYI). She holds her Master of Divinity from Fuller Theological Seminary and a BA in English Literature from the University of California, San Diego. Jane is also a licensed pastor. She has pastored for over a decade, from youth to adults, in two church plants that have large thriving ministries. Prior to becoming a pastor, she worked as a deputy probation counselor, junior high English teacher, and a professor at the International University in Mexico. In her free time she guest preaches, officiates weddings, serves at ISAAC (Innovative Space for Asian American Christianity) a non profit organization, cares for her family, and gathers with people around food and deep conversations. Jane is passionate about seeing diversity, justice, healing, and transformation in and out of the church.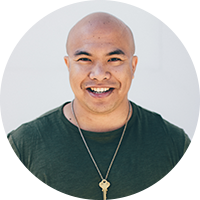 Giovanny Panginda, MDiv
Project Coordinator
Giovanny serves at the Project Coordinator at FYI, assisting staff in a variety of ways, including multicultural research and event planning. He holds a BA in Psychology and Sociology from the University of California Los Angeles (UCLA), and an M. Div with an emphasis on Asian American Context from Fuller Theological Seminary. Born in Indonesia, but raised in Southern California, Giovanny also serves as a youth pastor for two Indonesian churches. Giovanny is passionate about photography and going on adventures with friends to find food, coffee, and hiking spots, which just so happens to be some of the subject matter you'll find on his Instagram.
Caleb Roose
Project Manager
Caleb Roose is a Project Manager for the Youth Ministry Innovations (YMI), Ministry Innovations with Young Adults (MIYA), and Living a Better Story (LABS) research projects. Prior to joining the Fuller Youth Institute (FYI) team, Caleb served as the Associate Pastor of Administration and Discipleship at a local church, managed an after-school program start-up company, and traveled to and served in over ten countries as a missionary intern with his wife. Caleb studied biblical studies and theology at Biola University and the Torrey Honors Institute and is currently a master of divinity student at Fuller Theological Seminary. When he is not working or studying, Caleb enjoys spending time with his wife and two girls, writing, playing board games, and rock climbing.
Aaron Yenney
Project Coordinator of Character & Virtue Development
Aaron Yenney coordinates the Character and Virtue Development in Youth Ministry (CVDYM) Planning Project. Aaron has a B.A. in Biblical Studies from Life Pacific College (LPC), and an M.A. in Theology from Fuller Theological Seminary. Prior to joining the Fuller Youth Institute (FYI) team, Aaron served for almost a decade as support staff in the Academic Affairs Office at his alma mater, where he also had the opportunity to advise the Multicultural Student Union and lead urban immersion trips to downtown Los Angeles. He continues to teach several courses in biblical studies and spiritual formation at LPC as an adjunct faculty, as well as directing the Academic Resource Center. Aaron serves on the preaching team at the local church he attends, and is also currently seeking ordination there. In his free time, Aaron is almost always listening to music, enjoys running, reading, spending time with friends and neighbors, and going to baseball games.
Advisory Council
Scott Cormode, PhD, Academic Dean & Hugh De Pree Professor of Leadership Development
Mari Clements, PhD, Dean of the School of Psychology
Joel Green, PhD, Dean of the School of Theology & Professor of NT Interpretation
Scott Sunquist, PhD, Dean of the School of Intercultural Studies
Jude Tiersma Watson, PhD, Associate Professor of Urban Mission
Pam King, PhD, Associate Professor of Marriage and Family Studies
Dave Scott, PhD, Assoc Dir of the Center for Missiological Research (CMR) & A. Professor of Intercultural Studies & Children at Risk
Mary Andringa
Judy Bergman
April Diaz
Megan Hutchinson
Wally Hawley
Ken Knipp
Mark Maines
Christa Peitzman
Linda Prinn
Albert Tate
Jeremy Taylor
Cindy Go
Jeff Wright
Tim Galleher
Jeff Mattesich
Judi Shupper