The FYI on Youth Ministry Podcast: Episode 7
An interview with Kara Powell; Partnering with parents
The FYI on Youth Ministry is a podcast that brings together the Fuller Youth Institute's groundbreaking research, practical advice from ministry experts, and heartfelt stories from diverse church leaders and young people to give you ideas and inspiration for your youth ministry.
In this episode hosts Jennifer Guerra-Aldana and Aaron Yenney talk with Dr. Kara Powell about partnering with parents in your youth ministry. Kara shares lots of practical ideas and personal inspiration to remind us why this effort is so important.
Tweet: For any youth leader or parent who's feeling insecure: know that through Jesus, you are enough. Resting in that knowledge can help you become the healthy adult kids need.
Tweet: Don't let church be another place where parents feel like they're missing the mark. Listen to Kara Powell's tips for partnering with parents on the #FYIonYouthMinistry podcast.
Download a free worksheet with practical ideas from Episode 7

Mentioned in the Podcast:
Book: Growing With
Small group study guide: Growing With Small Group Book Discussion Guide
Related FYI resources:
Blog for youth leaders: Reimagine partnership with parents in your ministry
Blog to share with parents: Pandemic parenting
---
Bring parents together for the long haul.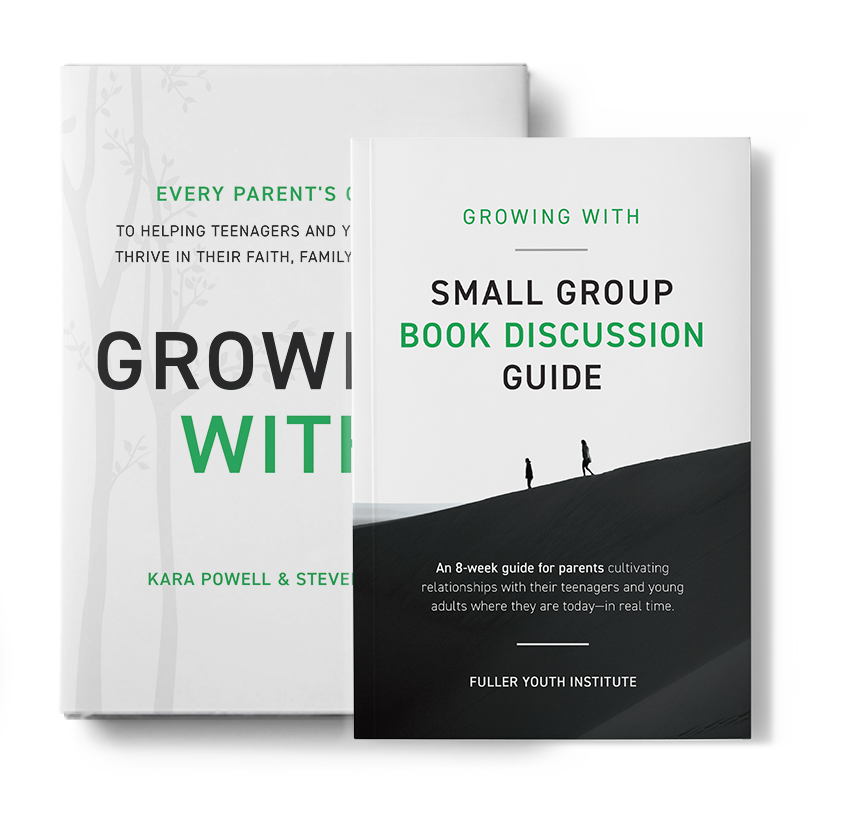 Lead parents on an 8-week journey with questions to spark meaningful discussion, ideas to widen the parenting support network, and space for personal prayer and reflection. Get Growing With and the discussion guide today.
---
Subscribe to the podcast on your preferred platform
Subscribe on iTunes Follow on Spotify Subscribe on Google Play