Introducing the Growing With Parenting podcast series
In FYI's latest book, Growing With, authors Kara Powell and Steven Argue look at the new territory parents enter when kids reach their mid-to-late teens and emerge into young adulthood. Join Steve and Kara for a series of conversations with parents who share about the challenges they're facing and the questions they're asking on the parenting journey.
Dr. Virginia Ward is a pastor, a professor, and a mother of two twentysomethings. In this episode, Steve sits down with Virginia to talk about the importance of building community as a parent. Listen to Virginia's tips on leaning in with prayer when our maturing kids make tough decisions and experience doubts.
Tweet: "You don't have to parent alone. In fact, God doesn't want you to parent alone."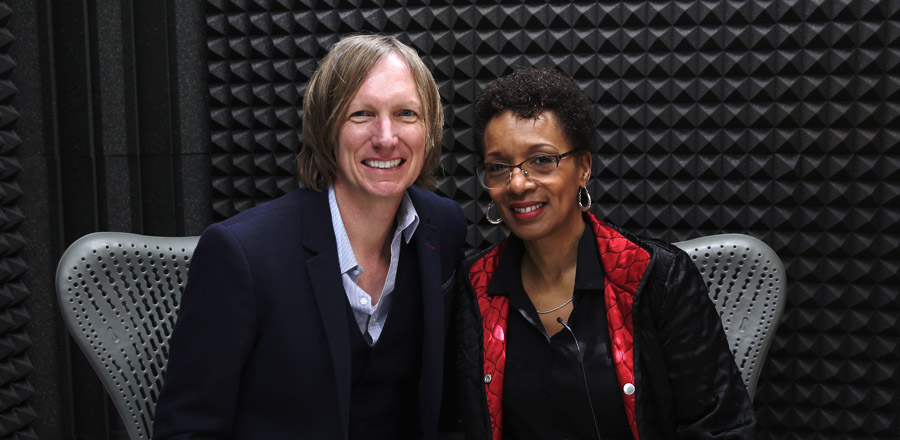 Tweet: "Your kids need to know that as a parent, you're covering them in prayer."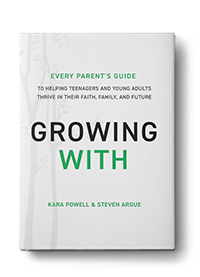 Don't stop parenting … grow your parenting
Just because our kids are growing up doesn't mean we give up.
Many parents of a teenager or young adult feel as though they're guessing about what to do next. We want to stay connected with our rapidly-maturing child, but we're not sure how.
Filled with brand-new research and stories from remarkable families nationwide, Growing With will give you three ground-breaking strategies to develop empathy, dive into tough discussions, work towards solutions, and take the next faithful step on a mutual journey of intentional growth that trusts God to transform you and your family.