Articles for Urban
---
We were created for rhythms. All of God's created world was created with rhythms. God created night and day. God created in six days, and then God rested. The ocean tides rise and fall, the leaves fall in autumn and then are reborn in spring.
---
---
In our pursuit of rest and balance in ministry, exploring our struggles and addictions is not an option. In Month 4 of the Sabbath Rest in a 24/7 City series, we look toward ways to recognize and find healing for our addictive patterns.
---
In this series, Sabbath rest in a 24/7 city, we have been looking at factors that keep us from Sabbath rest, and ways that we can find healthy rhythms even in a city that never stops. This month we will look at how the pain and suffering in the city keep us from Sabbath rest.
---
How does our own spiritual, emotional, physical, and mental health impact the ways we love God and others? Part 2 of the Sabbath Rest in a 24/7 City series, this month we look at our own lives for clues to preventing stress and burnout.
---
What is the "environmental press" of the city, and why does it impact us so deeply? Part I of the Urban Ministry Self-Care series, Sabbath Rest in a 24/7 City introduces important concepts for your ministry journey.
---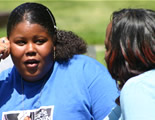 What is the city's greatest hope? While God works through all sorts of leaders, perhaps the greatest hope for the city comes from those who grow up in the city and and choose to stay there as indigenous leaders. Urban practitioner and researcher Jude Tiersma Watson explores the model of urban leadership development as a way to raise up leaders in your—and their—context.
---