About Fuller Youth Institute
Welcome! We're glad you found us. The Fuller Youth Institute exists to equip teenagers with the lifelong faith they need.
We do this by leveraging RESEARCH into RESOURCES that elevate leaders, kids, and families.
You can read more about our staff team and our impact on these other pages, as well as popular questions people tend to ask.
If this is your first time visiting our site...
You might be interested in some of our most popular posts: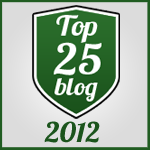 You may also want to hear about our short-term missions curriculum called Deep Justice Journeys.
If you're an urban youth worker, please visit our Urban Ministry section and check out our free Self-Care Toolkit as well as our master's-level Certificate program.
And if you're primarily interested in learning more about studying youth ministry at Fuller Seminary, this is where you want to head.
Have you heard about Sticky Faith?
Sticky Faith is a movement of churches, leaders, and parents who want to see teenagers develop long-term faith. We've developed a whole site devoted to sharing Sticky Faith resources with you. Visit stickyfaith.org now.
Let's stay in touch
We'd love to connect with you through social media or other means. Check out our award-winning FYI blog and join in discussions there. We also encourage you to subscribe to our bi-weekly FYI E-Journal, a free resource that will keep you abreast of all things FYI and Sticky Faith.
Watch this 2-Minute Video to learn more about why we do what we do: